What new projects will you bring to your needles and hooks this year? A must-make project is often the push needed to take the plunge into mastering a new technique. The
Fairmount Fibers
team made a list of techniques that could be considered challenging, then looked for projects and patterns in
Manos del Uruguay yarns
that would give you the chance to try the technique at two different difficulty levels. 
Colorwork
Cinnamon Stars
, in two colors of
Manos Fino
, features a traditional star motif worked in the round so there is no wrong side! The pattern provides tips for swatching in the round so you can practice with your color combination and the stranded color changes. We noticed a new
KAL for 2017 from the Eat.Sleep.Knit shop
- the
Persian Dreams
blanket. They have put together a
kit with Manos del Uruguay Alegria
, that would be a seriously dreamy project! 
Cables
Dream Big
 (of cables and texture!) in this quick-to-knit sweater, using
Manos Franca
. A sweater like this is pretty darn close to instant gratification! Knit it now with plenty of time to wear it before summer returns.
Centeno
features all-over cables and is knit in
Manos Gloria
. This sweater may take a bit longer to work up, depending on your skill level. The end result is a show-stopper! 
Lace & Crochet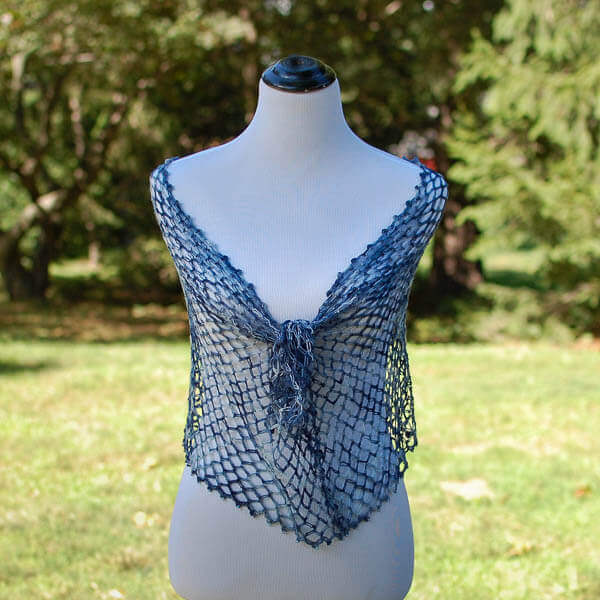 The
Whisper Knot Wrap
 is a free pattern and uses just one skein of
Manos Marina
. The resulting shawl is generously sized, lightweight and warm. The
Shattered Quartz Shawl
, from
Interweave Crochet Winter 2017
, includes the note in the directions that extreme focus is required! Working with
Manos Serena
and Tunisian lace stitches that bend and turn the linear lace pattern will result in a masterpiece you will enjoy wearing to showcase your work.  These projects are just a few examples that caught our eye. Your choice of what makes a project a challenge is completely up to you and that's okay. Remember, every project proceeds one stitch at a time and can be conquered! Let us know how it is going by posting to our
Facebook page
, posting in the
Ravelry group
, or tagging us on
Instagram
.